YoloBox
Portable Live Stream Studio
YoloBox helps you start live broadcasting events with unprecedented scale and effectiveness
How it works?
YoloBox acquires media content from numerous devices: DSLR cameras, Drones, DV tapes, PCs, Tablets, Smartphones
Being an encoder, switcher, monitor and recorder built in one, YoloBox is a studio and play device which allows you to do Full HD Live Stream, Multi-camera Production, Picture in Picture, Watermarks and many more.
Reach your audience across multiple social media platforms at the same time. Streams to
,
,
Check out this video to see the YoloBox in action....
https://www.youtube.com/watch?v=M92xKAmhhfU
To learn more, write to us at info@av8.com.sg
Tech Specs
Exterior
Ports

1 HDMI IN: Video Input
2 USB: Video input
3 HDMI OUT: Video output
4 Ethernet: Connect to Internet by Ethernet cable
5 AUDIO IN: Link with microphone
6 TYPE-C: Power connector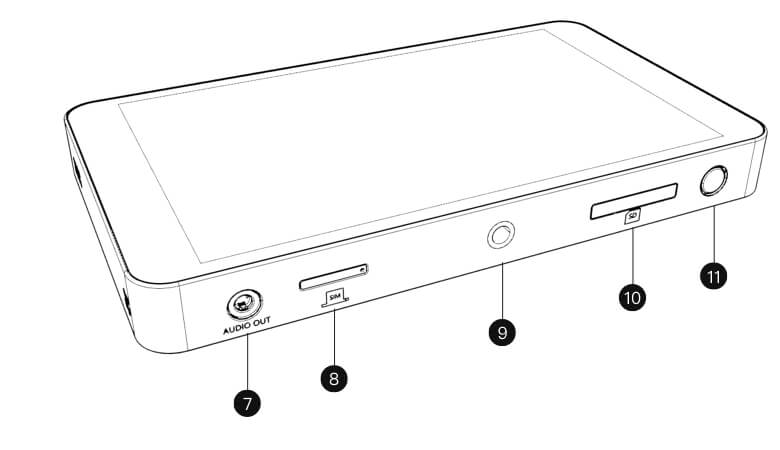 7 AUDIO OUT: Link with earphone for sound monitor
8 SIM: Insert SIM Card to get into Internet
9 HOTSHOE: Fix YoloBox with camera
10 SD: Insert SIM Card for video storage
11 Power Button: Turn on and turn off
Dimensions and Weight
Length:185mm
Width:107mm
Height:19.5mm
Weight:480g
Encoded Format
Video Encoded Format:H.264
Audio Encoded Format:AAC (48k)
Video Recorded format:MP4
Audio Input Format:32kHz, 44.1kHz, 48kHz, 16-bit
Video Input Format:1080i/ 720p/ 1080p
Video Recorded Resolution:Up to 1080p:60fps
Live Broadcast Resolution:540P/720P/1080P
Video Storage
Storage Card Type:SD Card
Storage Card Capacity:Expanded to 128G
Network Connection
WiFi:2.4G/5G, Support 802.11a/b/g/n/ac
4G Network:LTE-FDD B2/4/5/7/12/13/17/25/26,LTE-TDD B41
SIM Card Size:Standard SIM Card
Power
Power Interface:Type C, Quick Charge 3.0
Battery Capacity:3.7V/5700mAh
Transmission
Network Protocol:RTMP
Working Environment
Operating Temperature:-10℃-40℃
Storage Temperature:5℃-40℃